December 15, 2021…Willowbrook, Illinois – Premier Travel Media, the leading publisher in the rapidly increasing group travel sector is pleased to announce the addition of three sales professionals to the team. Diane Meglino and Sylvia Welsh have taken Business Development Manager positions for the East and West territories respectively, while Rick Miller has joined the company's inside sales team.
"Diane, Sylvia and Rick each bring an abundance of experience and talent to their new positions and we are thrilled to have them on our team, says Dave Bodle, Premier Travel Media Associate Publisher. "Premier Travel Media has weathered the challenges of the past 21 months and with the addition of these three professionals to the sales team, we are ready to reach new heights."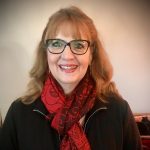 Diane Meglino comes to Premier from Philadelphia, Pennsylvania. She's a motivated leader with contagious enthusiasm and an upbeat personality. A results driven, strategic planner with a love for creative thinking, she's established lasting relationships to build brand awareness and grow sales throughout her 30-year career in the hospitality industry. Her previous experiences include global sales for One Liberty Observation Deck, Spirit Cruises and Philadelphia Belle.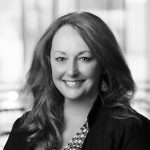 Sylvia Welsh is a seasoned tourism professionally. Originally from Chicago, Sylvia relocated to Las Vegas in 2010 where she built a DMC business in the competitive Vegas market. From 2017-2020 she was the international market manager for Nevada Tourism and most recently ran global sales for a virtual travel trade show company. She's an executive with a proven track record for marketing and managing destinations, attractions and venues worldwide and has more than 30 years' experience in group sales, meetings and incentives and international business.
Rick Miller brings 30 years of media sales and professional knowledge to the team. His tour & travel industry experience includes managing the transportation and logistics department for Mayflower Tours, along with accommodations and restaurant management positions.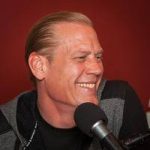 About Premier Travel Media
Connecting the travel industry through publishing and marketing solutions since 1999, Premier Travel Media is a trusted, proven and effective publishing company. Premier has successfully collaborated with hundreds of travel brands, introducing their products and services to a wide audience of sports tournament professionals, tour & travel buyers and niche travel audiences. Premier's industry-leading content marketing and digital promotion has inspired group and event organizers to plan more memorable vacations. Learn about Premier Travel Media at www.ptmgroups.com.