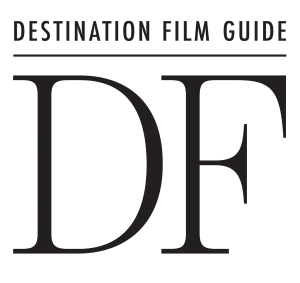 The Intersection of Film Production and Great Locations
It's a new era for the film production industry. Somewhere, a director's mothballed project will be brought back to life. A producer's best idea yet will become reality. A location manager's dream destination will appear in direct sight. 
Destination Film Guide was created as a recovery tool for the film production industry. Facing increased restrictions and tightened budgets, film producers need beautiful, safe and convenient locations where they can shoot their projects. That's why we're here, focused on North America. 
Through both feature articles and branded content marketing, we will showcase locations across Canada, the U.S., Mexico and the Caribbean. Armed with updated data and fresh locations, film crews and talent will be able to schedule and complete projects faster.
Distribution
10,000* – Print Distribution
8,500 – E-Newsletter Subscribers
30 – Group Travel-Related Events
*Estimated based on time of launch
Target Audience
Location scouts, directors and producers.
Print Edition Published
Advertising Deadline
Print: 45 Days Prior to Publish Date

Online: 30 Days Prior to Publish Date
Website (Coming Jan 1, 2021)
There's no better way to draw a prospect closer to your brand than outstanding content production and delivery. Across the Destination Film channels we will create engaging, performance-based, SEO-friendly branded content with strategically placed calls-to-action. Combined with an elegant display of your best photographic assets, this compelling presentation draws prospects directly to you.
Scheduled to be published in early 2021, Destination Film Guide will be a fashion magazine-quality print and digital publication. Featuring editorial stories pertinent to producers, directors and location scouts, we will include interviews, forecasts, trends and safety protocols. We will cover the return to film production and inform readers of all the latest incentives. The Destinations section will be organized by region, with branded content packages helping destinations distinguish themselves by highlighting their unique attributes. Estimated circulation: 12,000 members of the Producers Guild of America, Writers Guild of America, and Location Managers Guild.
Learn more about Destination Film Guide

Use PTM to connect directly with buyers from the family travel, sports events, leisure group, film production, faith, international inbound and student markets!

Our publishing company has evolved by getting ahead of market trends, incubating new brands and expanding our services to support the needs of the diverse travel industry.