Content Marketing
Our approach to content marketing comes from years of storytelling.
Beautiful, Insightful & Inspirational Editorial to Drive Your Business
As publishers we've created sought-after content for our readership for more than two decades, telling a brand's story to a target audience comes naturally. We specialize in content marketing collateral that speaks to group travel planners and professionals. Our advertising partners use content marketing to engage with potential customers within our audience and theirs.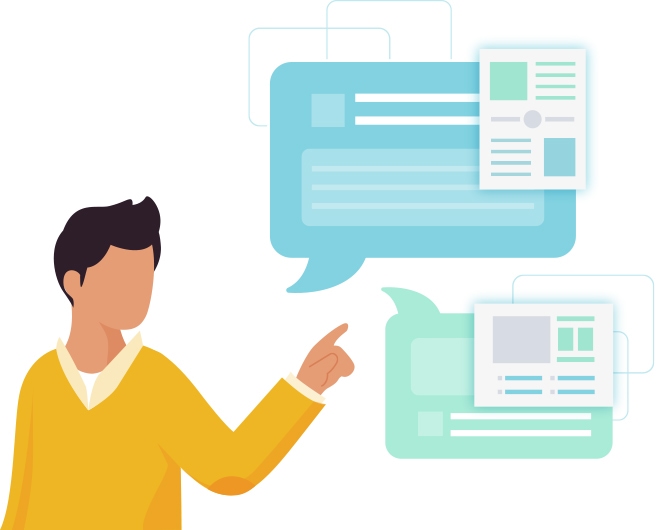 How We Make Great Content
Goal Oriented
Writing without a purpose in mind is a sure way to fail. Our team will reach out to you and discuss what you would like your content to accomplish, whether that be brand exposure, traffic generation, lead creation or another goal.
Pick Your Audience
Capture the attention of group travel planning professionals who specialize in the following group travel niches; Leisure, Film, Sports Events, Students/Youth, Religious, Reunions and affinity groups.
Data Driven
We combine your goals with SEO insight on your brand and related trending searches to present you with a focused, keyword directed topic that will reach out and pull in your audience.
Expert Storytelling
With over 100 years of writing experience, our talented team of storytellers will craft a unique piece of content that will excite readers and move them along the buyer journey.
Multi-Channel
Your content is published both in print and online to take advantage of the best of both channels, then promoted through social media and newsletters. Audience Extension options further increase your content's reach.
Stunning Visuals
Our fashion-style magazine layouts interlace your best photos for a stunning visual delivery, and our websites provide a stylish, mobile-friendly platform to extend your visual assets with photo galleries, embedded videos and more.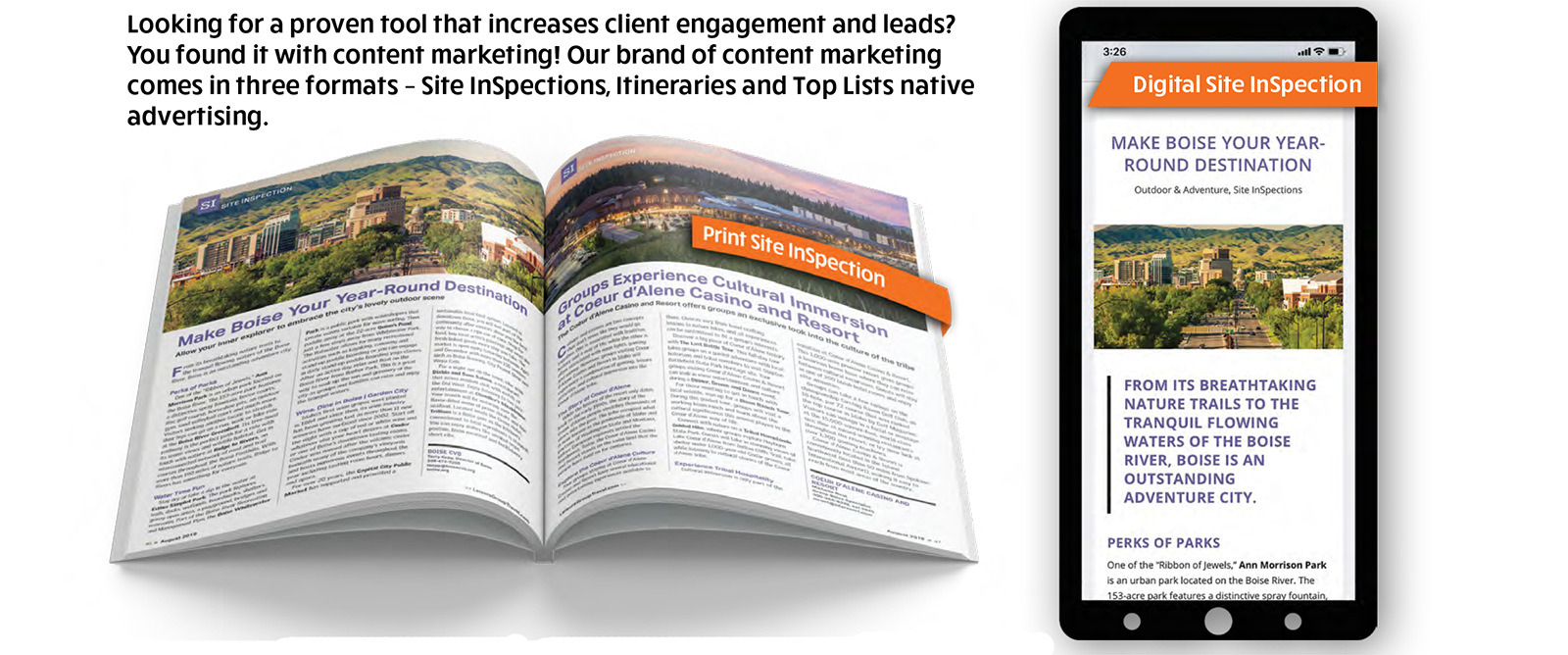 Site InSpections
Illustrate your brand and engage potential group travelers through storytelling.
The goal of a Site Inspection is to serve information about your destination, product or service in a format that is useful to the reader and provides credibility to the sponsor of the piece.
With a custom Site Inspection, we'll facilitate the creative process, working with you to shape the narrative. We leverage our digital and print channels to distribute and promote content. However, brands may also use their distribution methods to enhance overall reach.
Custom Itineraries
Custom Itineraries bring destinations to life and influence group travel planners through story building.
Premier Travel Media develops custom itineraries that highlight a destination's unique sites and attractions. As experts at crafting content designed for the group travel market, we help DMO's re-envision what makes their destination group travel-friendly. Don't let planners miss the best of what your region has to offer, inspire them to include your must-see and hidden destination sites in their travel plans.

InkSlingers Content Marketing & SEO Agency
FREE CONSULTATIONS AVAILABLE FROM WEBSITE
Content Strategy & Production
Ready to take your destination to the next level with strategic content?
Our talented team of Storytellers, SEO Specialists and Content Marketing Professionals can provide you with a data-driven content plan and produce content for YOUR channels (your website, social media, PR releases, newsletters, etc).
SEO Services (Technical & Local)
What good is your website if no one can find it?
SEO improves the Indexation, Crawlability and Performance of your website, allowing you to maximize your traffic and lead generation potential.  Having great content is a start, but making sure your website is in stellar health will help ensure higher SERP rankings and better R.O.I. for your content.

Use PTM to connect directly with buyers from the family travel, sports events, leisure group, film production, faith, international inbound and student markets!

Our publishing company has evolved by getting ahead of market trends, incubating new brands and expanding our services to support the needs of the diverse travel industry.