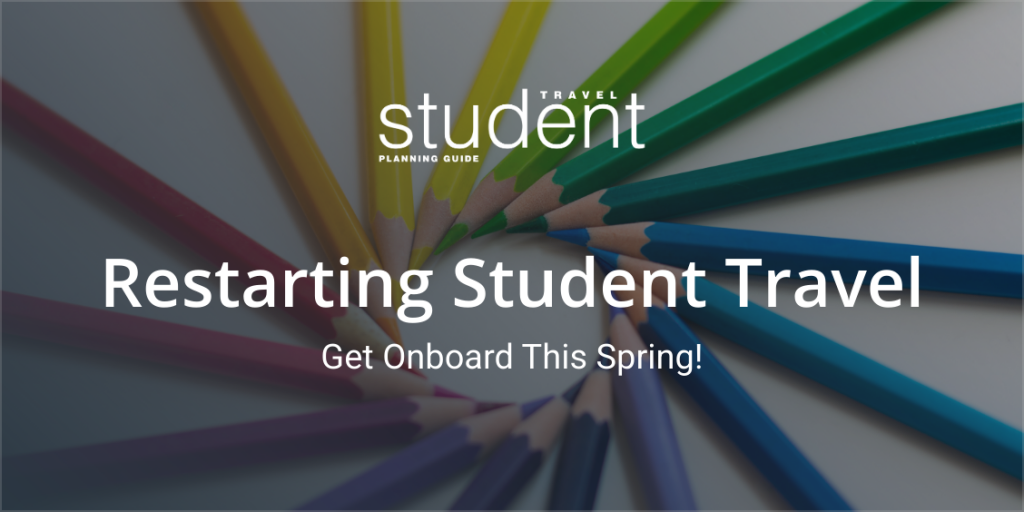 As the travel industry reemerges, some sectors are sprouting green shoots while others are lying in the weeds, preparing for recovery.
Arguably, no segment of the market has been as devastated as student travel. School districts have focused on how to return students and teachers to classrooms safely this fall and in doing so have curtailed extra-curricular activities such as school trips. "After losing all of 2020, we were hopeful for a decent fall school travel season, but the Delta variant put a lid on any potential recovery in 2021," said Jeff Gayduk, publisher of Student Travel Planning Guide.
The publishing firm refocused their efforts over the last 18 months, pivoting first by providing resources for virtual field trips, then by developing inspirational travel content for future planning. But as 2022 approaches, Student Travel Planning Guide is setting its sights on helping this sector make a strong recovery.
New Digital Resource
To help school districts get comfortable in traveling again, Student Travel Planning Guide has announced a new online travel guide to debut in the spring. "The Return to Student Travel" all-digital resource will be distributed to 50,000 school districts across the United States with hundreds of educational travel ideas and practical tips on how to get students back on the road safely – learning and having fun again.
Focusing on educational travel opportunities across all 50 states, the guide will spotlight student-friendly tours, museum visits and outdoor activities that appeal to junior high and senior high school students. "We're excited to create itineraries and editorial features that help educators integrate their travel stops with lesson plans back in the classroom," said Miles Dobis, associate editor for Student Travel Planning Guide.
"This new digital format allows us to reach a broader audience while also providing key tracking metrics for all of our advertising partners," stated Gayduk. "ROI is critical to our partners, and we're committed to getting their message in front of the right audience with analytics to back it up."
A new media kit is set to release post-Thanksgiving. To reserve your copy, visit StudentTravelPlanningGuide.com.
About Student Travel Planning Guide
A trusted source for educators for the past twelve years, Student Travel Planning Guide (STPG) delivers essential planning content and informative content that assist educators in planning a memorable trip for their students. STPG is a Premier Travel Media brand.